Last year we wrote that the Valencia Property market had gone mad, you can read it here. (We got a content warning from Facebook that the post was discriminatory, go figure) Now we need to write that it has gone ever more mad, madder perhaps or "completamente loco"? The first two months of the year were the busiest we have ever experienced (In 22 years of doing this) and things are continuing that way so far in March 2022 despite…(Looks around and waves an arm in the air)… the World… so we are going to let you into a few secrets about the Valencia Property market as it stands so you can get ready for what is happening when you visit.
Full Price Offers Only
As a buyers' agent it pains us to say it but as we have had two clients in the last three days who have missed out on properties by offering below the asking price and being gazumped by others making full price offers within a few hours.
You need to make full price offers in the city in order to secure a property.
Even a few thousand below the asking price is getting rejected because there is often a literal queue of buyers waiting to view and the owners are happy to wait for someone to come along and make a full price offer. You can read some of the reasons why this is happening, ie, the popularity of Valencia is rising exponentially in this post.
Outside of the city there is a bit more room for manouvere but even there the most popular areas are not allowing for much of a discount from the asking price as there are plenty of people looking to buy property in those areas.
Prices Rising
Prices are rising of course just like they are all over the World in popular areas. It's the basics of supply and demand, where there is high demand and limited supply then of course prices rise. When you ally this to the low mortgage rates, a client signed for a property on a 30 year fixed rate mortgage at 1.6% this week, then the demand is strong, and, as we mentioned, supply is tight, very tight.
The official figures are lagging behind the reality and honestly I don't know where the official figures are coming from because they are so far removed from the reality on the ground that they are laughable.
Supply Continues To Be Tight
We have said it before and we will say it again, supply is really, really tight. What you want for your Valencia Property is likely to be similar to what others are looking for unless you have, let's say, eclectic tastes. Light, space, amenities, location x3 and the usual caveats apply to everyone and when there are not many properties for sale that match this criteria then you are looking at popular properties. The most popular properties sell quickly so you need to be ready to purchase. How do you get ready? Well, this post will help you. And about the process, well take a look at this article for those details.
Buy to Let is Big
A lot of this is to do with people looking for a return on their money. In a popular area where property is in demand then buy to let investors move in looking for a percentage return on their investment and also a potential future capital gain. However some places have such high prices that most BTL investors are ruled out by the initial investment needed. Valencia doesn't fall into that category.
The tax changes we talked about in the Netherlands in this post mean that a whole country's investor base are looking for returns on their money. Many of them are investing in Valencia as a result because rental market demand is huge and with so many people looking for rental properties at the moment a return is guaranteed. Unfortunately one of those reasons is the following.
Refugees Arriving
It seems that the maniac Putin decided not to take any notice of my post calling for an end to the war (No surprise there then) and his actions have led to a huge refugee outflow from Ukraine. Most of Europe has been welcoming to the refugees flowing out of the country and many of them are arriving in Valencia now. Lots of people are putting their empty properties, spare rooms and extra bedrooms at the service of the refugees and many are charging lower rents to help them out in finding their feet here. Most of the refugees arriving are looking for a few months rental as they hope to be able to return to their country as soon as possible. Obviously this reduces the numbers of places available on the market at least temporarily. I have to say it's great to see the generosity of the Valencia population and those in other areas of Europe in helping out those in need.
Potential of Fire Sales is Low
We saw our first fire sale last week. What do we mean by fire sales? Well, we went to see a place sold in Malvarrosa for 120k which was around 30k below the real value and the new owner wanted to rent it out. How did they manage to get it so cheap? A Russian seller needing to get cash quickly and fearing for future sanctions apparently.
The potential for this happening on a large scale however is low. Most Russians living here are just normal people living day to day like the rest of us, not oligarchs, and they have no interest in the war and Putin's aggression. And there are not that many Russians in Valencia (5009 in 2021 of whom over 60% were women). Places such as Marbella and Estepona on the Costa del Sol, La Manga in Murcia and obviously Londongrad will have properties siezed off the Oligarchs which will become available at fire sale prices and I believe that Putin's own place on La Zagaleta should be taken out of his hands pretty soon.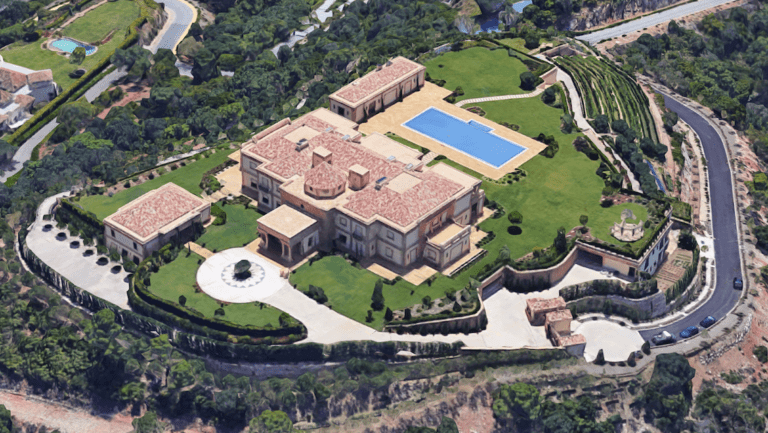 More Agencies Opening
More estate agencies are appearing in the city and growing like mushrooms as they seem to appear from one day to the next. This is always a sign of a market that is hot. Be careful who you choose as your agent though, we would prefer you to choose us of course as we have access to most properties in and around the city and we will work together with you to find your odeal property of course. See how here. And tell us what it looks like here.
---
Valencia Property Holidays
"It's Fallas and we need a rest."
From tomorrow, Tuesday the 15th of March, until Sunday 20th March we are officially closed. No visits possible due to Fallas and the chaos of the city at that time and we are officially off work. You will probably get answers to emails, Graham will be doing some site visits for clients and he already has a couple of client meetings set up for a first contact with people visiting Valencia for the first time and taking advantage of the Fallas fiestas and we also have a virtual visit to a property via Facetime probably on Wednesday morning for a client in Asia, but we will not be taking anyone out to see properties. We are back next week and working normally from the 21st March onwards.
---
Valencia Property Website Survey
We got a lot of results for our survey and that has given us some great results. (You can still take part here).
The first question we asked was which accounts of Valencia Property you follow and the most popular was still the main website closely followed by the blog and the podcast which is already above the YouTube channel.
Over 80% of the respondents visited the VP website or blog every week which is good as we put new content out every week of course, (every week we have a podcast, an article and plenty of new property listings). However, we were glad to see that over 50% visited either every day or every couple of days.
Judging by the requests for more content this is because people want more property listings and they are checking the site for new listings every day or two. And this seems to be because over 60% of people asked for more property listings and when asked about what people like about Valencia Property the top three answers were; the attitude on 38%, the property listings on 30% and the long-form articles on 23%. In other words the basics of what we do on the site are what people really really like. Over 60% of respondents were looking to visit in the next two or three months and over 90% this year, it's going to continue to be a busy year.
---
Last Week's Podcast
Last week's podcast was all about Lawyers, Legalities and Powers of Attorney. You can listen to it below. It includes an interview with Javier Hernandez, one of our recommended lawyers here in Valencia. Well worth a listen.
---
Property Of The Week
I decided on this property as the property of the week as soon as we were offered it as it's a great investment apartment in Nazaret in Valencia. We had an offer on it five minutes after listing it. So now it's effectively sold.
---
Golden Visa Property of the Week
Spacious is overused when describing property, but that really is the theme here. If there is ever another lockdown, this is the place you want to be.
First the exterior, there is a spectacular terrace next to the pool, with a covered area and a solarium area, with access from both the kitchen and the living room. A wide neat lawn and garden and a very large garage with access through motorized gates.
Upon entering the house, the bright hall separates the day area from the night area. Expansive living room with views of the garden and the kitchen does not lack space either, with a dining area and pantry. It has a total of 4 bedrooms (1 of them enabled as a study) and 3 full bathrooms (1 of them en suite).
It is perfectly insulated, which allows it to maintain the temperature very well in both winter and summer. It has white aluminium windows, tilt and turn, with thermal mesh, mosquito nets and electric shutters. Heating system by radiators in most rooms. Smooth walls and oak interior carpentry.
In the massive garage (almost 200 m2) there is a laundry area, machine room and 2 storage areas. And parking for 4 or 5 vehicles.
Property designed to enjoy all year round with family and friends, located in a consolidated urbanization and near public transport, schools and supermarkets. Just 15 minutes from the city of Valencia. Capacity for everyone to stretch out and enjoy its comfortable and simple distribution.
---
If You Liked This…
Then remember to click on the links in the article for much more or click on the following images to see more of our writing. You can also contact us on information@valencia-property.com or use the whatsapp icon to contact Graham directly with your questions. Remember also that we are looking for your voice notes and questions for our podcast.
---
---
---
---
---
---